12/24/2010 03:00 PM Filed in:
Blog
Merry Christmas everybody! I hope this holiday finds you healthy and wise. Sorry it's been a month since an update, I've been busy at Pladd Dot with all of the Christmas adventures that go along with owning a retail shop. Pladd Dot is open until 7:00 on Christmas Eve and I'm currently writing this from Detroit. Brian wanted to work today since he didn't have family plans until tomorrow. You know you've got a good working environment (and your employees love their job) when they'll volunteer to work on Christmas Eve!!! I'm traveling to visit Ashlee's family this Christmas and as I write this, there is snow on the ground. I'm having a white Christmas this year.

December 28th: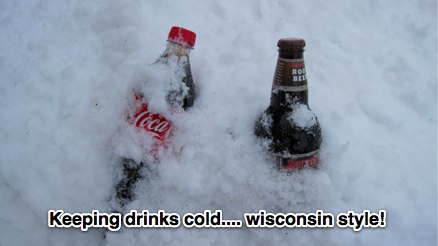 Not only has it been white, it's been C-C-C-COLD!!! Last night we went out for Chinese and when we got back in the car, I swear my Jeans were frozen. Wisconsin is covered in a blanket of white and it's beautiful. Leave it to me to go away for Christmas only to leave Georgia snow. What's up with that?


As always, it's been a good Christmas. Pladd Dot was able to donate a good bit of toys again this year for Toys for Tots. After dinner, the store employees packed up to Wal-Mart and we bought a bunch of toys to give to Toys for Tots. We weren't able to buy the same truckload that we were able to buy last year. Last year was pretty unique because one of our toy vendors had an amazing sale and I was able to really stock up. The cool thing is this year we balanced out the toy giving in the girl's favor. Last year we had a truckload of boy's toys.
Read More...