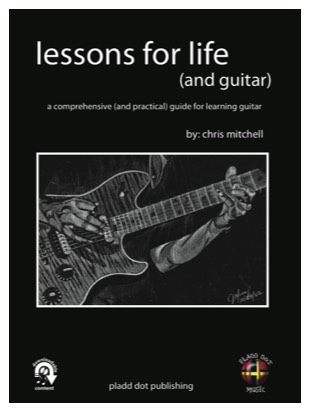 Lessons for Life (and guitar) (2009)
Lessons for Life (and guitar) is one of the most unique method books for teaching guitar. In less than one year from it's release, it had already made it's way into middle school classrooms and colleges across the country. It's perfect for one-on-one private lessons, or group guitar classes!
You no longer have to use the "old" method of learning guitar. Lessons for Life offers a new approach that breaks away from the traditional "single note reading" method. Instead, Lessons For Life offers a very practical SONG approach. The student learns songs, strumming patterns, and improvisational techniques right off the bat.
Lessons for Life doesn't stop there. It's designed as a "Everything You Actually Need To Know" approach to learning guitar. From the absolute beginner, to the seasoned professional, this book offers lessons on every level.
Complete with Illustrations and audio references, Lessons for Life is the only book you'll need for a long time. After all, these aren't lessons for an unrealistic world, they're Lessons for Life!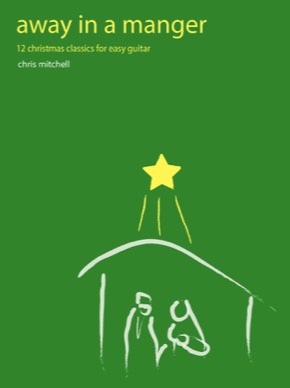 Away in a Manger
(2010)
Away in a Manger is a collection of 12 timeless Christmas carols for easy and intermediate guitar. This work focuses primarily on helping the guitarist achieve solid right hand accompaniment while keeping the melodic themes of each tune highlighted throughout.
I hope you enjoy this Christmas book as much as I did writing these arrangements and I hope it provides you and your family warm memories during the holiday season!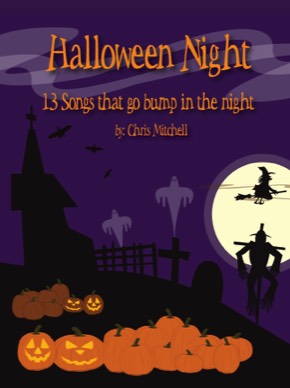 Halloween Night - 13 Songs That Go Bump In the Night
(2011)
Halloween Night is a collection of fun and spooky songs that have embedded themselves in our Halloween culture.
Songs like "Skin N Bones" and "The Hearse Song" are classic spooky songs that have a light hearted sense of the macabre. Other tunes like "The Ghost of Bach" and "The Troll King" use Halloween as a vehicle to teach classic themes from Bach and Grieg to a younger audience.
Halloween Night also has original songs written by me that are just plain fun. I hope you enjoy them!
Make sure you check out the new album while you're here. I've put it off for far too long and I think you'll find that it was worth the wait.
My life's work is about pursuing my passions. From music composition, education, manufacturing, and even toys. Check out my other sites to see what else I do.