Camping!!
05/26/2018 04:01 PM Filed in:
Blog
Okay. Let me first preface this by saying that I have been trying to get Ashlee to go camping for about 15 years. I know it sounds like nothing major, but it was easier to convince her to let me start a guitar company, an amp company, a band and orchestra division, a software company, a toy company, and open two Music stores / schools than it was to get her to go camping. So naturally, I thought I'd blog about it!!
We went on our first camping trip to F.D. Rosevelt state park in Pine Mountain, GA. I wanted to get us above the gnat line, and while I'm not sure it
is
above the gnat line (thanks global warming), it was about 8 degrees cooler than camping around here. Since it is late May, I wasn't risking camping in the hot sweat of Southeast Georgia. That would ruin my future camping plans for good. Before reading any more of this, you have to understand that she's never spent the night in a tent. Ever. (as in never before slept outside in a tent, ever…. like never ever).
If you go to Pine Mountain (and you listen to Google maps), make sure that it takes you through Forsythe because the backroads route is like getting to Athens from anywhere. It just ain't easy. So after about 4 hours on the road, we got a call from the park service asking if we were still coming (due to the bad weather headed our way).
I said yes.
Although it rained on us all the way up, it managed to stop raining fo about 15 minutes after our arrival. This gave us the much needed time to pitch our tent.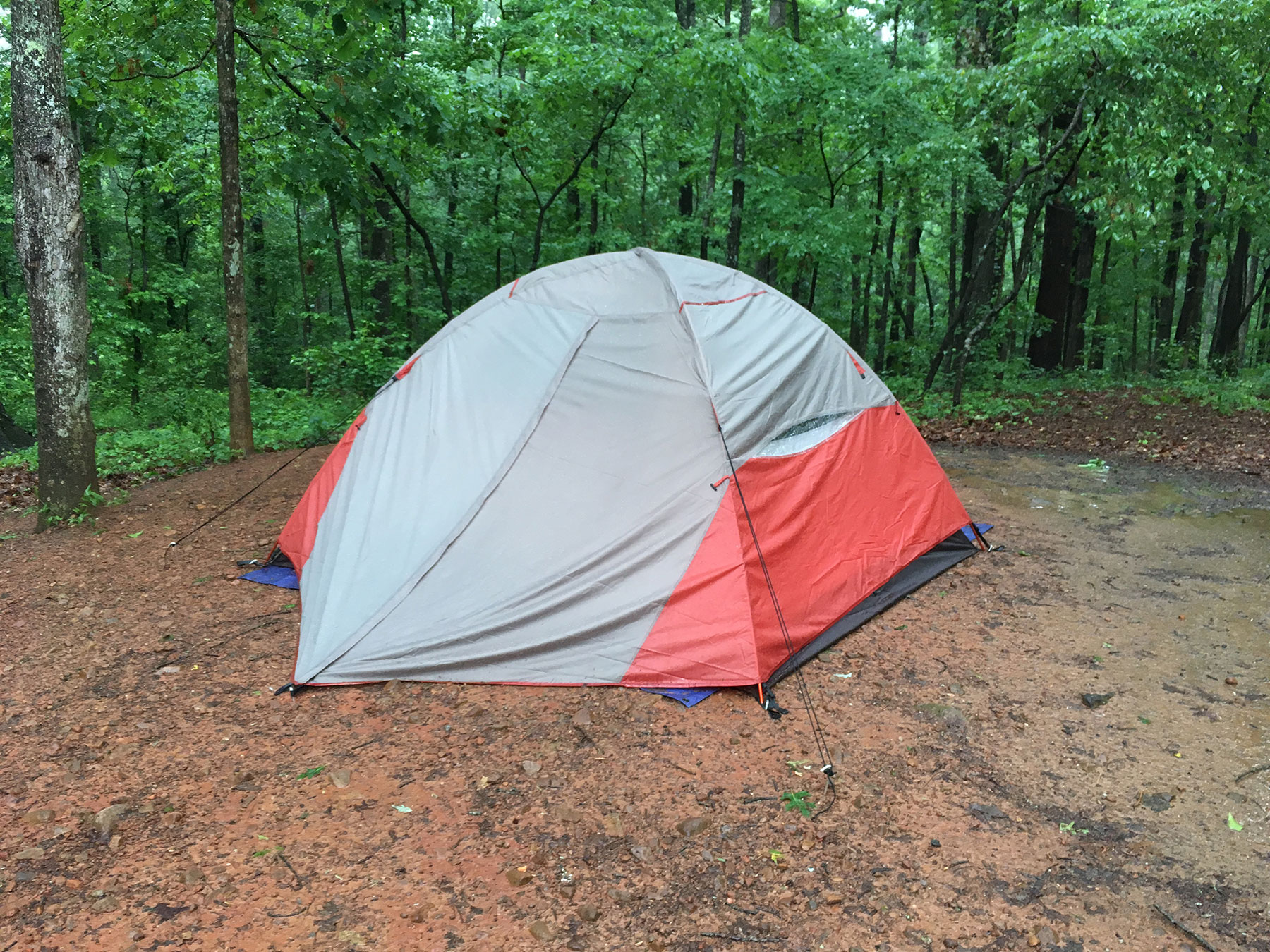 I bought an Alps Mountaneering tent this year and it proved to be a VALUABLE investment! It stayed dry as a bone all night long (even through the deluge).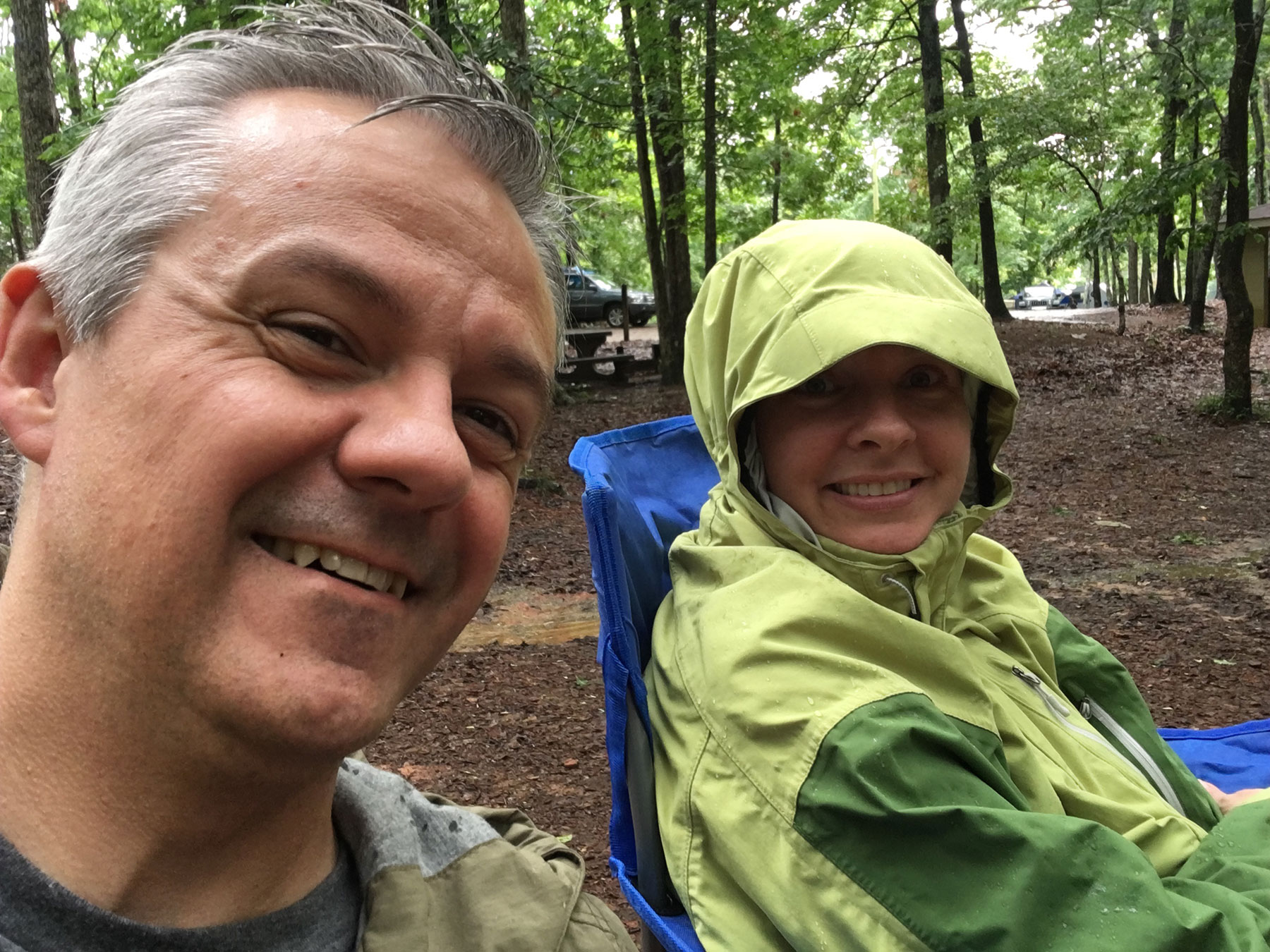 After we got the tent pitched, we were able to relax a little in the chairs. As you can tell, it was still raining.
Like any happy camper (or glamper in this case), we really took some serious hardware to cook with. My brother-in-law, Justin, gave me a totally sweet grill for tailgating, camping, etc… It worked like a champ. It's called a Go-B-Q and it breaks down super quick. It will definitely see more use this fall!!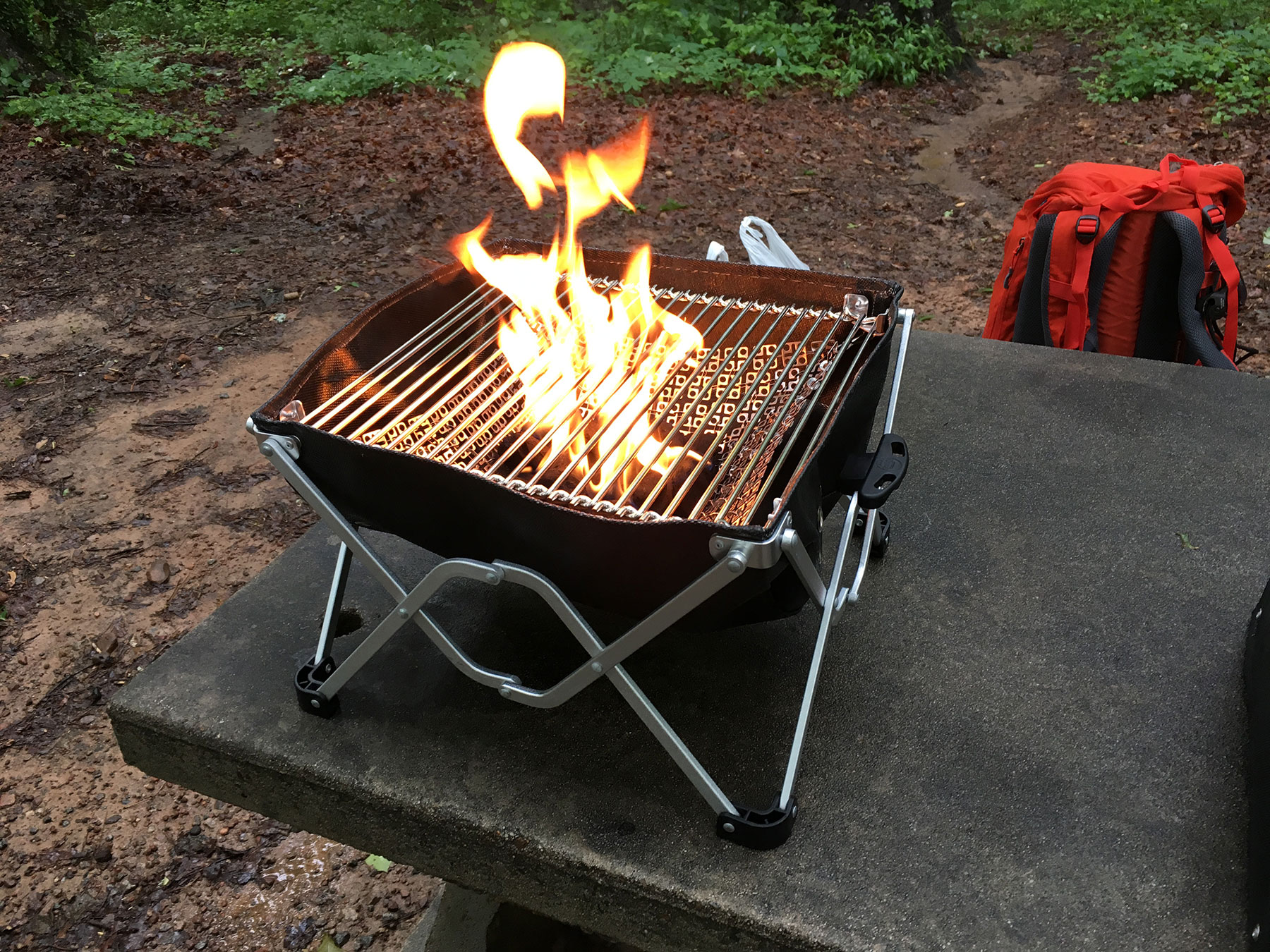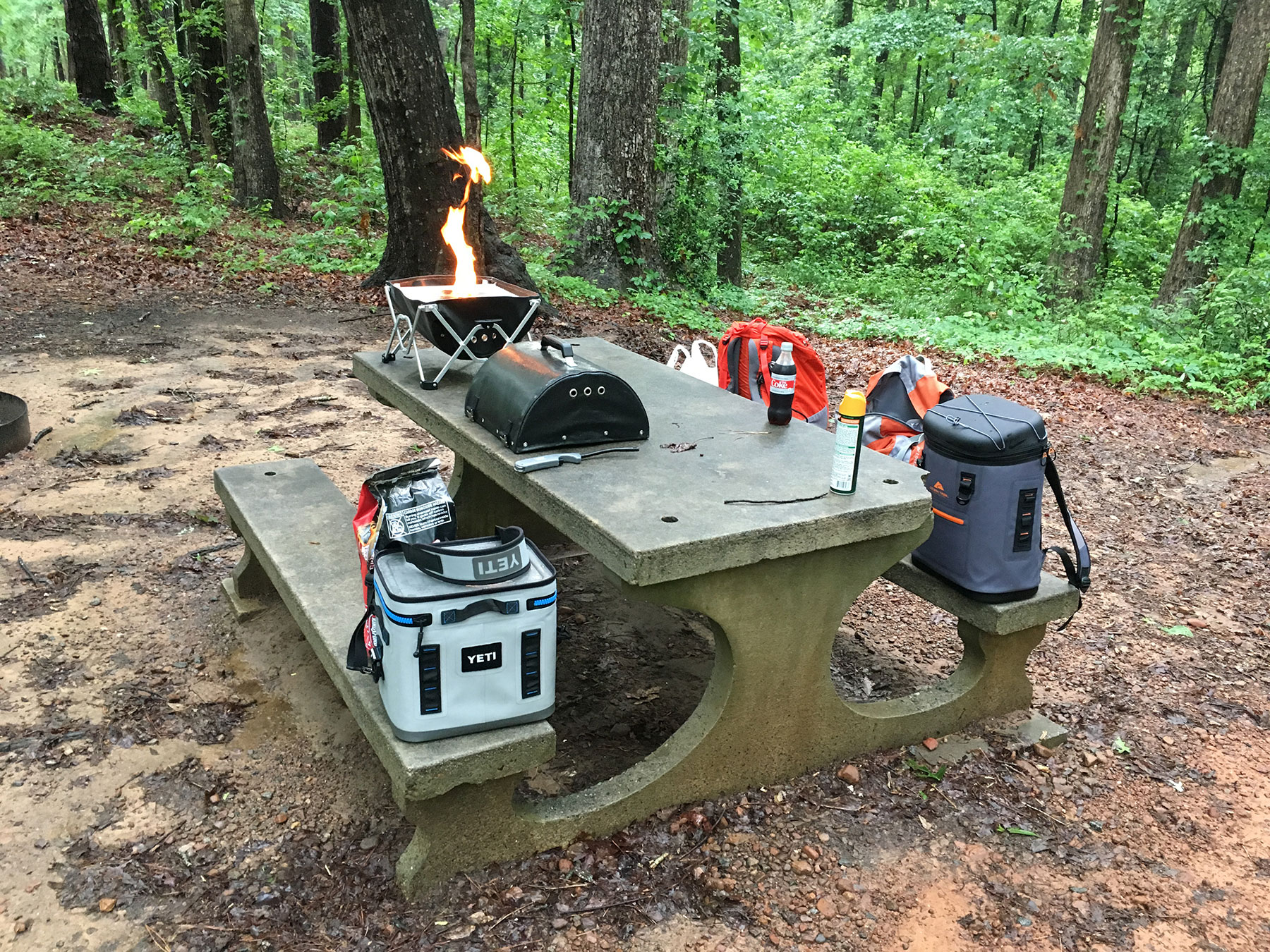 As you can see, Justin even got me a Yeti cooler (yeah, he gives amazing gifts).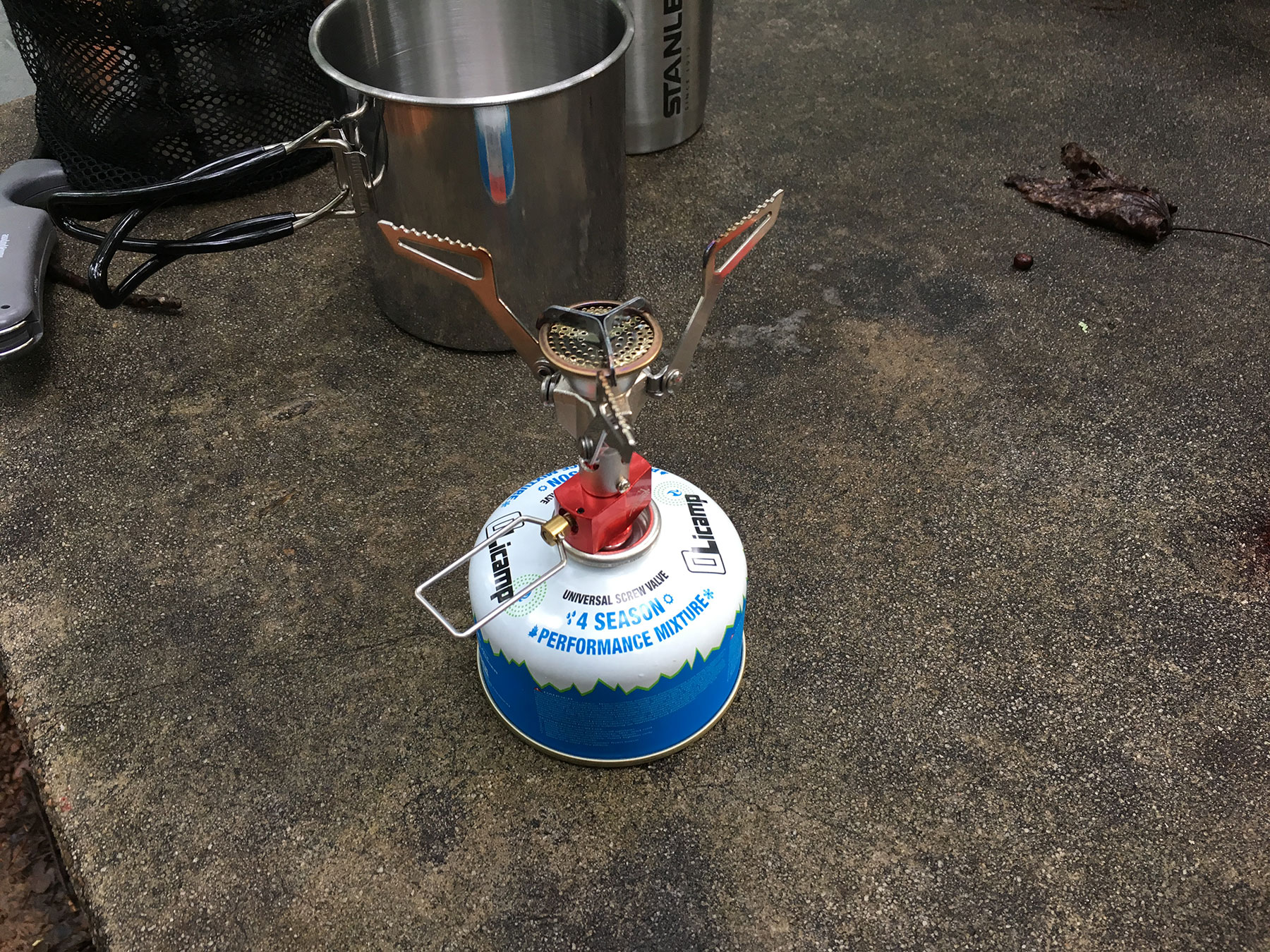 One of my favorite camping gadgets I got this year was the MSR pocket rocket. This little stove is amazing. It fits in the palm of your hand and cooks WAY BETTER than the gas Colemans of yesteryear. I cooked out Mountain House chili mac w/ beef and even got Ashlee to eat it. I actually like dehydrated food so it was a nice compliment to the grilled hot dogs.
Speaking of gadgets, the Stanley French Press was a home run. There's a camping version that nests really well and it was outstanding. Made AWESOME coffee!!
Here's a shot I took right after dinner. It was pouring the whole time. Seriously, the only relief we had was setting up the tent. I actually like camping in the rain (I love the sound of rain on the tent).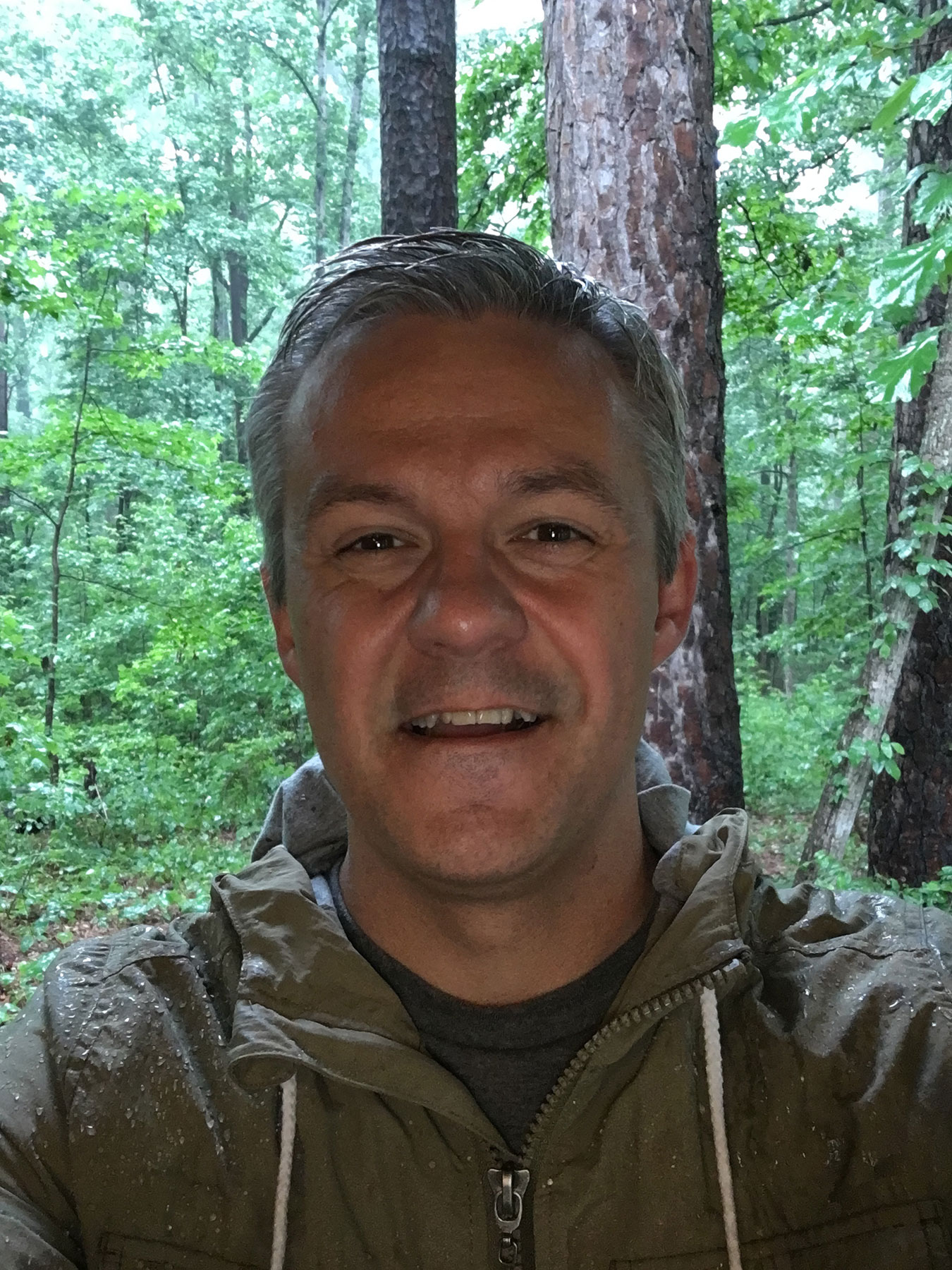 Okay. This last shot is a bit gratuitous but I have to say that I love the new raincoat and pants. I've wanted pants like these since the Bartels took us to Portugal. For some reason, every single tour guide had these pants and I've been jealous ever since. I now see why they had them. They're rain proof, cool in the heat (they have vents you can unzip), warm in the cool weather, made of rip-stop fabric, and they're so flexible that Mary Lou Retton could've worn them during her floor routine of the '84 Olympics. Seriously. Super comfy and I'll be buying more! Also - the crotch doesn't hang down to my knees. Do you know how hard it is for a 5'8" man to find cargo pants where the crotch doesn't go down to his knees? Pretty hard, actually.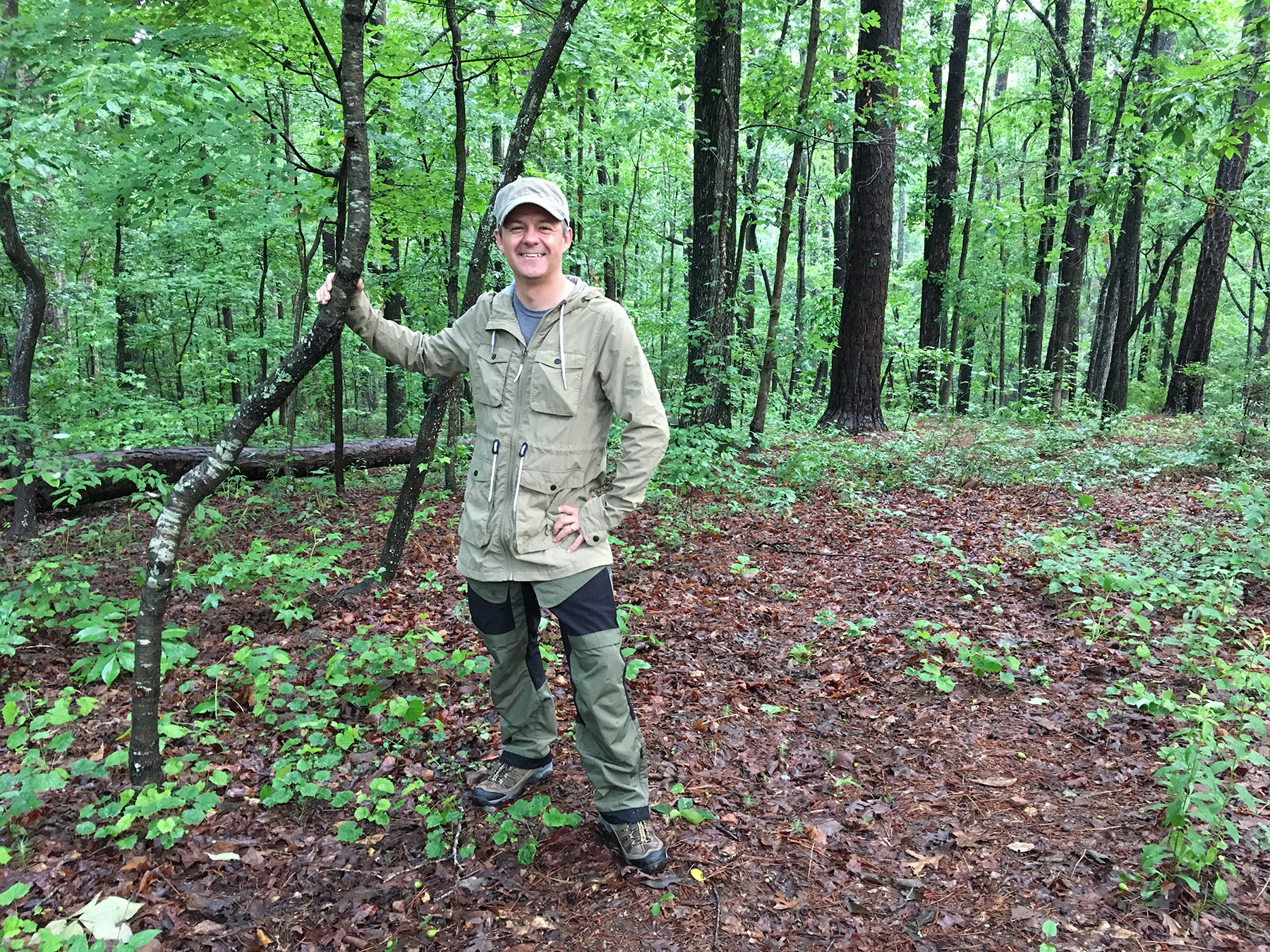 Seriously, we had a good time. I made the call to come back home because of the cyclone coming in from the gulf. Camping is fun. Camping hot and wet isn't. I can't stand summer camping so we're shooting our sites for NOVEMBER!! I can't wait.